This is my first time entering anything like this, but after seeing the theme for this months Tea Time Treats, hosted by Karen at
Lavender and Lovage
and Kate at
What Kate Baked
, I couldn't resist taking part, and made some ginger flapjack.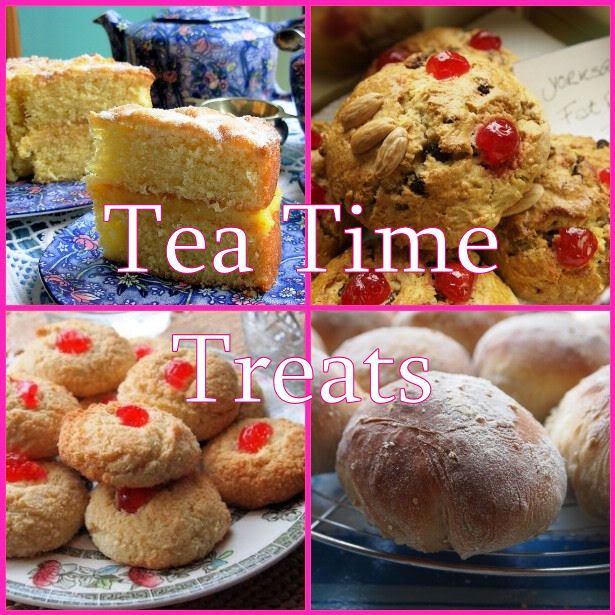 I've always loved flapjack (along with most people, I can imagine), it's such a childhood treat reminder, bringing back memories of Tupperware boxes, golden syrup tins and country walks in the frost with a flask of tea (or maybe that's just me); I've also always used the same fail safe recipe with just 4 ingredients, passed to me by my mum and guaranteed to produce sticky, yet crunchy, bars of sweet oaty goodness. However, a few weeks ago at Manchester Feast Market I tried a ginger flapjack from a bakery stall and have been wanting to try my own ever since- it was that good. So I messed a round a little with my fail-safe recipe in an attempt to make it a little gingery and a little more sticky and squidgy, and this was my result. Little squares perfect for tea time, with a hint of ginger that just tingles on your tongue. Unfortunately I didn't quite manage the level of squidginess I was going for- I seem to have inherited my Gran's knack of being unable to make flapjack that doesn't put your teeth to the test (I think 5 minutes less in the oven would have done it)- but they were still delicious, and perfect for an Autumn evening when only a comforting childhood favourite sweet treat will do.
Ingredients
6 oz/ 150g butter or marg
6oz/ 150g muscavado sugar
3 tbsp (ish) golden syrup
1 heaped tsp ground ginger
8oz/ 200g oats
Method
In a saucepan, gently heat the butter/marg, sugar and syrup until melted.
Stir in the ginger and oats and press into a greased baking tray.
Bake in a pre-heated oven at about 160
°C for around 30 minutes or until golden.
Cut into small squares (I got 24) and allow to cool in the tin (if you can wait that long).